Have your dents repaired by the best in the world. Jake Kelm won the 2012 Dent Olympics competition in Orlando, Florida.
Dent Werks PDR is a Minnesota company that has perfected the skills in pdr (paintless dent repair) for repairing hail damage dents or parking lot mishaps. If you have small dings or large dents, call Dent Werks PDR for a clean, green repair that maintains your original paint finish and the value of your car, SUV, van or truck. In Minneapolis, St. Paul or anywhere near, Dent Werks PDR can get the hail or dent repair done. Call 612.599.7719 to schedule your paintless dent repair.
Jake Kelm, Owner


Clear Bra Minnesota and PDR? - Paintless Dent Removal

Clear bra "protective rock chip protective film is a logical addition to Dent Werks PDR's business plan. The process of PDR (paintless dent removal) and how metal reacts when a dent is repaired is what drives Dent Werks PDR and clear bra rock chip protection film goes hand in hand. If you have a dent that may possibly be repaired using PDR, Jake wants to be the one to do it. Hence our slogan, "MASTERING THE ART OF PAINTLESS DENT REMOVAL." Don't take our word for it; see our testimonials or take a look at some of the before and after photos to see how exceptional our capabilities are.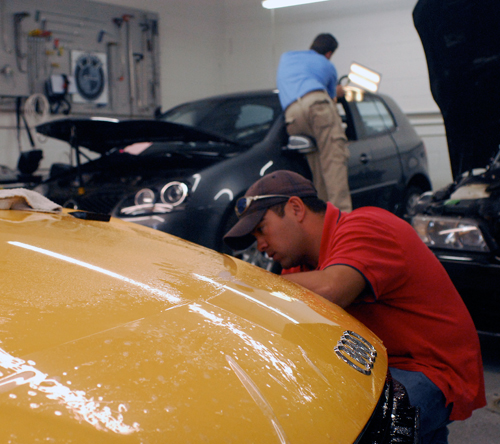 Clear bra installation and paintless dent repair go hand in hand (no pun intended) at Dent Werks PDR in Delano, Minnesota. If you want your car to look as good as the day you bought it, bring it to Dent Werks PDR for the best in PDR and clear bra's.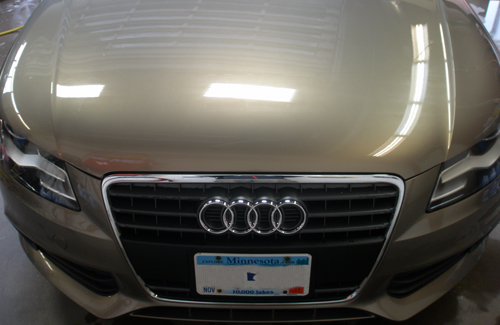 Choose the best in Paintless Dent Repair

When it comes to PDR (paintless dent removal) you have come to the best. Don't believe us, listen to what our clients have to say about Dent Werks PDR -

Jake is fabulous

"Jake, you thought you might be able to help me with my large dent in my fender using your special PDR tools? Help, I don't even know which fender was dented and which one is the original. Thank you for saving me and my truck and fixing my dent!"
Bob K. Excelsior, MN

Retail and Wholesale

DentWerks PDR works with wholesale accounts, hail clients and retail clients with small, medium and large dent repair needs. DentWerks PDR is insurance approved so you know we can fix it right. Give us a call for your wholesale or retail dent repair needs.



Comments from our customers:



"We recently had Jake at Dent Werks PDR repair our hail damaged BMW. We were very concerned about the quality of work and wanted no trace of the hail dents and dings. Jake exceeded all of our expectations on the hail repair. We will gladly refer all of our friends to Dent Werks PDR."
Craig W. Plymouth, MN

"Dent Werks PDR, your professionalism and quality on dent repair are second to none. Thank you for fixing my garage door goof up. Without you I would have had a lot of explaining to do. ;-) Thank you so much for saving me"
Cherie T. Edina, MN

"Jake Kelm is a dent fixing genius. The dent you repaired was huge and now I don't even know where it was. My friend, Dave, said you were the best at paintless dent repair and you did not disappoint me."
Joe J. Minnetrista, MN

"I hate to admit this, but I am extreme about my truck. Jake, Thank you sooooooo much for fixing the dent or crash I put into my tail gate. Your work is absolutely flawless and you repaired it in less than one day. I really didn't want to have to paint it and with your perfect repair, I don't have to."
Don K. Delano, MN

Call Dent Werks PDR (Paintless Dent Repair) today 612.599.7719
.