Have your dents repaired by the best in the world. Jake Kelm won the 2012 Dent Olympics competition in Orlando, Florida.
Dent Werks PDR is a Minnesota company that has perfected the skills in pdr (paintless dent repair) for repairing hail damage dents or parking lot mishaps. If you have small dings or large dents, call Dent Werks PDR for a clean, green repair that maintains your original paint finish and the value of your car, SUV, van or truck. In Minneapolis, St. Paul or anywhere near, Dent Werks PDR can get the hail or dent repair done. Call 612.599.7719 to schedule your paintless dent repair.
Jake Kelm, Owner

Jake Kelm "Master PDR Technician"

Jake Kelm loves doing paintless dent removal. Jake has always had a strong interest in cars and working everyday with all makes and models gives him an opportunity to do something he really enjoys, plus make a good living at the same time. Jake Kelm met Don Kavanagh at Sears Imported Autos when Jake was a body shop assistant. Jake Kelm watched Don Kavanagh magically remove dents on Mercedes Benz' and BMW's. Jake did not like the idea of having to paint a car just because it had a door ding or dent. Jake began asking Don if he would consider training him in paintless dent removal. Don Kavanagh was working at Dent Kraft Plus with his business partners, Tim Oare and Joe Schepers. They each trained Jake Kelm with their respective techniques, giving Jake Kelm a well rounded comprehensive education in PDR.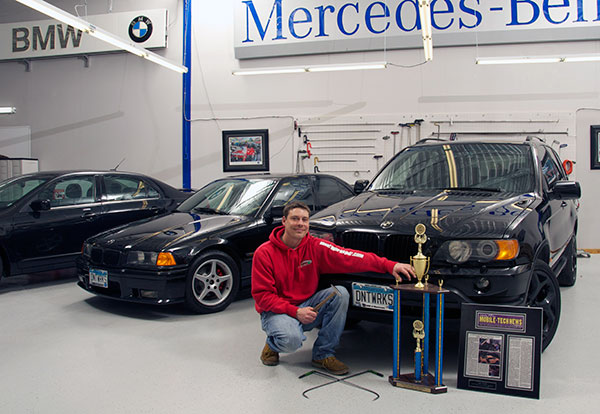 Jake really excelled at paintless dent removal. So much so, that Dent Kraft Plus hired him. This provided Jake with essentially 4 years of continued education and training. Jake feels that experience was priceless. Jake Kelm then worked at Dent Kraft PDR for 5 years before venturing out on his own and forming Dent Werks PDR. He has been a PDR technician for over 10 years, having learned from three of the best PDR techs in Minnesota, if not the entire country. Jake enjoys working long hours to keep up with all the business at Dent Werks PDR. Jake says, "I'm intrigued with work that other PDR companies have turned down and enjoy the challenge of making it perfect by utilizing the skills that I have learned and developed. I always strive for a perfect repair, instead of only going 70-80% of the way." Dent Werks PDR is able to repair many dents that other PDR shops turn away as not repairable using paintless dent removal. This is one of the reasons that Jake Kelm and DentWerks PDR is known as one of the best PDR companies performing paintless dent removal.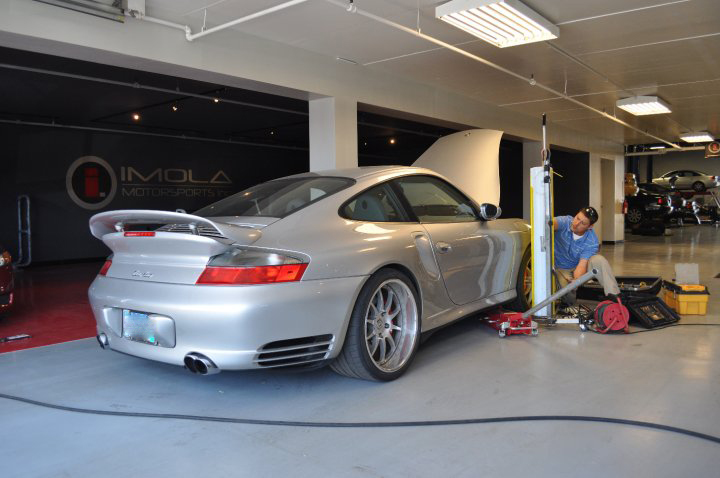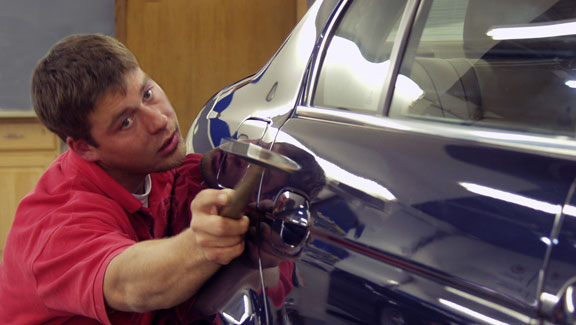 Jake now has over 13 years of working in the PDR industry. Jake has excelled since first learning the art to the point of repairing many cars and trucks that would have to have been repaired using a body shop. Call Jake Kelm today to schedule an estimate or repair.

Choose the best in Paintless Dent Repair

When it comes to PDR (paintless dent removal) you have come to the best. Don't believe us, listen to what our clients have to say about Dent Werks PDR -

Jake is fabulous

"Jake, you thought you might be able to help me with my large dent in my fender using your special PDR tools? Help, I don't even know which fender was dented and which one is the original. Thank you for saving me and my truck and fixing my dent!"
Bob K. Excelsior, MN

Retail and Wholesale

DentWerks PDR works with wholesale accounts, hail clients and retail clients with small, medium and large dent repair needs. DentWerks PDR is insurance approved so you know we can fix it right. Give us a call for your wholesale or retail dent repair needs.



Comments from our customers:



"We recently had Jake at Dent Werks PDR repair our hail damaged BMW. We were very concerned about the quality of work and wanted no trace of the hail dents and dings. Jake exceeded all of our expectations on the hail repair. We will gladly refer all of our friends to Dent Werks PDR."
Craig W. Plymouth, MN

"Dent Werks PDR, your professionalism and quality on dent repair are second to none. Thank you for fixing my garage door goof up. Without you I would have had a lot of explaining to do. ;-) Thank you so much for saving me"
Cherie T. Edina, MN

"Jake Kelm is a dent fixing genius. The dent you repaired was huge and now I don't even know where it was. My friend, Dave, said you were the best at paintless dent repair and you did not disappoint me."
Joe J. Minnetrista, MN

"I hate to admit this, but I am extreme about my truck. Jake, Thank you sooooooo much for fixing the dent or crash I put into my tail gate. Your work is absolutely flawless and you repaired it in less than one day. I really didn't want to have to paint it and with your perfect repair, I don't have to."
Don K. Delano, MN

Call Dent Werks PDR (Paintless Dent Repair) today 612.599.7719
.